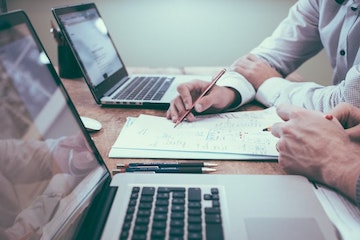 Pass on this opportunity and it will become one of those moments that you look back on with regret—knowing you had the time and dedication to change your life. Data engineering is the hottest job market in tech. It's a critical role as companies shift to cloud services. The pay is outstanding—averaging $119k. Companies are hiring in every major market—and some are even looking for remote work. In 25 weeks, you could find yourself interviewing for one of those jobs.
Data Stack Academy will launch its inaugural boot camp in January. Anyone with any background can enroll—it's mainly geared for college grads, people switching careers, and those in tech who want to level up their position. The best part: You will get placed at an internship once you finish the boot camp.
Here's the schedule you face:
3 weeks of introductory programming
17 weeks of lecture
2 weeks of career services
5 weeks of internship
Lectures are mornings, Monday – Thursday. In the afternoon and on Fridays, you team up with other students to complete exercises and projects. You'll build 17 different portfolio projects and work through 105 exercise projects. This is a 40-hour per week commitment.
We teamed with award-winning software and development school Epicodus to bring you this boot camp. For the last five years, we've worked with the Epicodus team, hosting their interns at our consulting company Tura.io. They will help facilitate our internship placements at top companies—and are particularly interested in helping place those of the BIPOC and LBGTQ+ communities.
Epicodus handles admissions and external benefits. We at Data Stack Academy handle the curriculum. We have a team of veteran data engineers—all with at least ten years of experience. Data Stack co-founder Parham Parvizi has 17 years of experience. He will play an integral role in your development over the course of the boot camp.
You can reserve a seat for $100. Standard tuition is $11,700. If you pay within one week of reserving a seat, it'll cost you just $7,800. Epicodus has loan and payment options if you don't want to pay upfront. You can read more about their tuition practices here: Tuition (epicodus.com).
We're confident in the program we put together. Our boot camp helps you learn the tools you need to get hired. In fact, you can start learning the first two chapters (python & SQL) right now for free. If you need a little guidance, Data Stack CEO Parham Parvizi (call him Par) is available to chat—by email or phone. No really. You can schedule a call.
This process can be a little daunting. The good news is that Par and other staff members are there to guide you through it. That's something the boot camp will offer you that self-learning cannot—a shared path. The staff and other students will be marching with you toward a better future.
Learn more about the Data Stack Cloud Data Engineering Boot Camp here: Data Stack Academy | Most comprehensive Cloud Data Engineering Bootcamp. We'll see you in January!